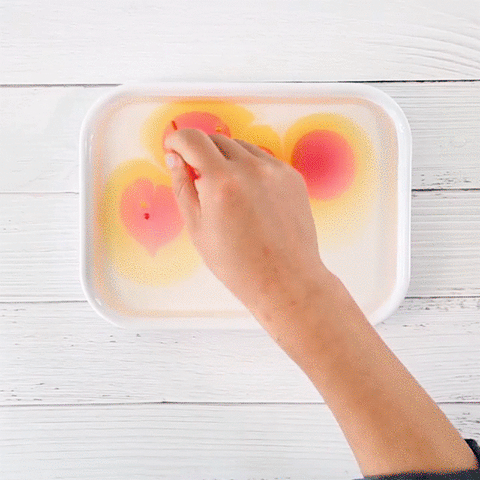 This art set creates dazzling prints on the water unlike any other! Easily make exquisite marble-like patterns just by creatively swirling with a stick. It then easily transfer to ANY canvass of your choice to produce wall-worthy art! 
Amazed by the beautiful aesthetics of marbleized prints? Well, they're just created by liquid! Why not try and DIY with this complete set of colorful pigments and emulsion. 
Features:
Multicolored Patterns: Easily created by merely swirling with a stick. Select different color combinations put a few drops of the paint then let your hand move whatever your creative mind dictates.
Easily Transferable: Then immortalize it by transferring it out! Simply dip in any absorbent material to transfer your finished output. 
Wide Applications: It works best with a wide assortment of materials such as Shirts, vases, paper, textiles, glass, wood or even jewelry!!
Safe and Non-toxic: The resin and pigments of the kit are non-toxic and made of special materials, presenting a better visual effect.
Product Specifications:
Material: Acrylic Emulsion + Toner

Size: 20 x 14 x 3.8cm

Paint Bottle Content: 6ml
How To Use: 
One Pack Includes: 
6 x Paint (6ml each)

1 x Drawing Liquid (10ml)

10 x Sketch Paper

2 x Painting Needle

1 x User Manual