Rose Flower Engagement Ring Rose Promise Rings For Her Purple Rose Flower Design
OVERVIEW
Picture is for reference only, please prevail in kind.
Custom Service of this item is available. Commonly rendered services include engraving, resizing of rings, plating 925 sterling silver and changing the color of gemstones. And please notice that: the change of the material, size and shape of gemstones cannot be acceptable.
Would you still be in love with the one you don't have any feelings at the first sight? I'd say no. The giver of the purple rose seeks to convey that he or she has fallen in love with the recipient at the very first sight. Purple rose ring, love you at the first sight.
Blend in vintage and elegant style, this unique design, crafted in 925 sterling silver, is beautiful from all angles. The vibrant center of purple rose is enhanced by a clearly white 3.5x3.5mm, 0.16ct cubic zirconia. Just as rose grow towards the sun, so too will the wearer of this ring be drawn to the color of the central rose.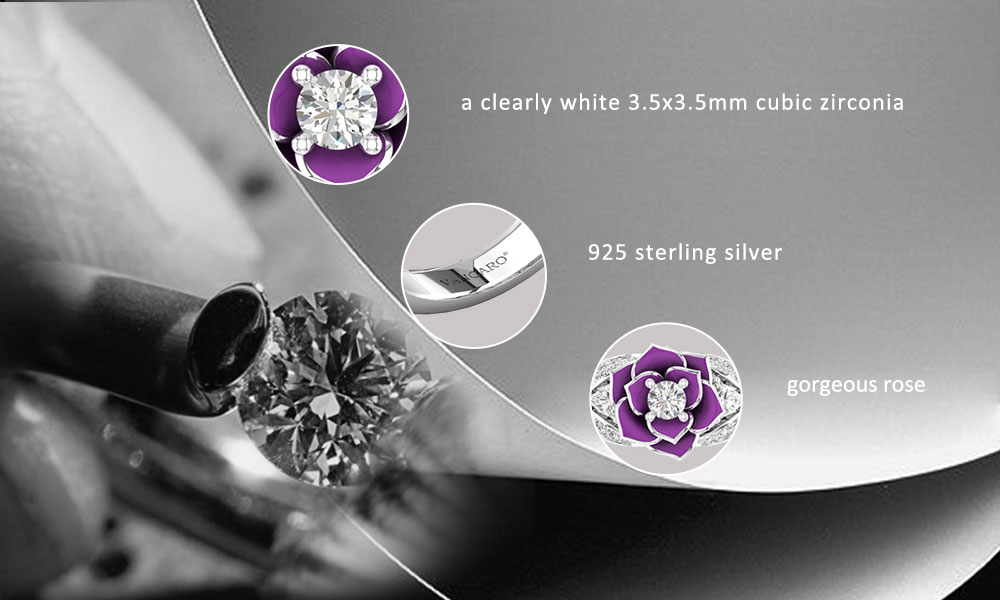 The Dazzling Rose ring is the perfect way to mark big romantic gestures, and remember the smaller moments of affection that make each relationship unique.