The Power Knee Stabilizer Pads (Knee Joint Support Pads) is a breakthrough product that allows you to lift your knee easily when you bend or squat both legs.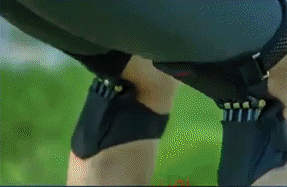 Great for people who work out, workers who are crouching all day, delivery guys who are carrying packages daily, or even hikers who walk up and down mountains.
Painful knees and joints causing your steps to feel heavy and burdensome? These PowerLift Joint Support Knee Pads are here for you!
Strong Lifting Power! Each pad can withstand a weight of up to 20 kilograms.
Makes you feel light, allowing you to lift each knee easily as you go along with your activities.
Tread light, pain-free, and comfortable with the help of this innovative PowerLift Joint Support Knee Pads! 
Notes: After receiving the goods, please check if the screws are tight. If it is not tightened, please tighten it according to your needs.