Slip On UV Protection Sunshade
$15.99
Protect back seat with up to

8

0

%

U

V

P

r

o

t

e

c

t

i

o

n

!
As a parent, your number one job is to care for your children. These Slip On UV Protection Sunshade do just that! These window shades block out 80% UV rays, greatly decreasing sun damage on your baby or children's skin. It has also been tested for heat regulation. Decrease the heat in your backseat cabin by 20-40%!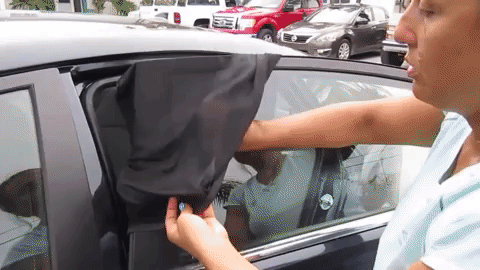 Features:
Smart Design. Double mesh layer Sunshades. It slips onto the window or car door and completely stops any sun rays from penetrating to protect passengers from glare and sunburn.
Multi-purpose and able to roll down windows. You're still able to roll down the windows and enjoy a nice breeze from outside while staying protected from the sun! It can be your mosquito shields as well!
Easy to install. Simply slip over the top halves of open doors and are held in place once doors are closed.
Increase privacy and adds tinting. Other than protecting passengers from the glaring sun, it also adds an extra tinting to your window thereby greatly increasing privacy.
Protects kids from heat and sun. It cuts sun glare, reduces heat, and prevents your children from getting burned or overheated.
Package Included: 2 PCS Slip On UV Protection Sunshade
Size: 30 cm X 152 cm