SHOWER AWAY ANY SKIN PROBLEM YOU HAVE AND GET A BABY SOFT SKIN!
Dermatologists recommend a thorough dead skin cleansing every two weeks to help reduce the risk of bacterial infection and keep skin healthy.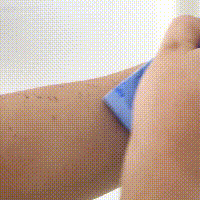 Ditch away the old fashion bath towels or shower sponge that scratch and irritate your skin and cause redness. Skin Exfoliating Shower Sponge is the softest sponge that makes your skin glow and smooth.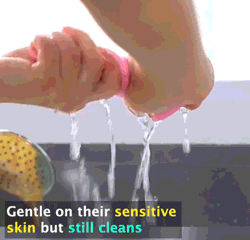 Features:
Made of sponge material, it is comfortable and soft. It will not scratch your baby's delicate skin when you use it. It is a must-have item for your bathroom.
Make skin silky smooth, suitable for babies and adults. When you use it to exfoliate, you will see the skin roll begin to fall off, and you will be amazed at the results and feel the new healthy soft skin feel.
Prevents blemishes and unclogs pores from impurities that can lead to pimples, blackheads, and

 

other skin issues.

Improves skin feel and appearance by using immediate scrubbing and removal of all dead skin cells. Help you remove bad taste.

More

 

comfortable

 

than traditional bath towels. And the

 

cleaning effect is better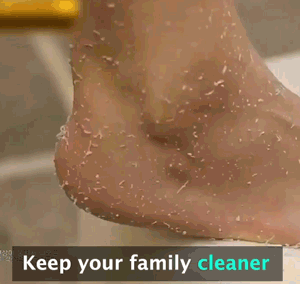 *Do not share with others to avoid breeding bacteria. It is recommended to replace the sponge once every 2 to 3 months.