Poor posture can be harmful to your health! 
If you are in front of a screen to play or even work, you are likely to suffer from slippage and poor posture.

 
 Even athletes could suffer as a result of muscle imbalances. Whether you are male or female, athlete or player, our sports straightener is a must.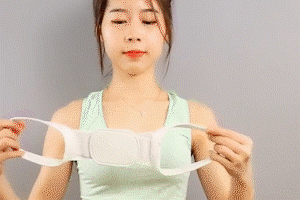 The sports straightener

 

 sits comfortably and is  

adaptable to all body types.

 

 It  

pulls the shoulders back firmly

 

 and eliminates the "rounding" of the shoulders, resulting in an unhealthy, bad posture. 

In addition, our sports straightener helps athletes maintain the correct back shape during exercise to

 

 prevent injury. Look confident, feel confident, and be healthier! 
TOTAL CORRECTION:

 

 Shoulder 

rest

 

Pull the upper back back to the correct position. And then improve your posture during work or life.
USE AT ALL TIME:

 

 You can not only use it when you sit at the computer or drive a car, but also when you play sports or work in the garden. In addition, you can use it at home when doing household chores or watching TV.
PRACTICAL:

  The Lightweight neoprene, filed posture orthosis can be worn comfortably under or over clothing. Correct your attitude throughout the day. You can create and customize them yourself.
specifications:
Main fabrics: cotton fiber 56.5%, polyester fiber 40.0%.

Suitable for: men, women and children.

Color: white / black.

Size: M / L / XL.

Weight: 50 g.
Note:

 

Please choose the size according to the above parameters, mainly in terms of size and weight.

 

In case of doubt, please contact the customer service at any time.
Delivery:
1 x Sports straight holder for posture correction