Work Easily With Curtains, Upholstery Or Sewing Clothes!
This Mini Sewing Machine is an easy to use hand held sewing machine that can help you make minor repairs quickly. It is very suitable for quick repairs or jobs that conventional desktop computers cannot handle. When you are encounter problems like repairs and alterations , this small and easy to use sewing tool can help you done your job anytime , anywhere.
Features
Portable Design - This portable handheld sewing machine is compact, easy carry and lightweight. Perfect for repairs or emergency sewing at any time.
Premium Quality - 

Made from stainless steel and plastic, which is sturdy, durable for long time use.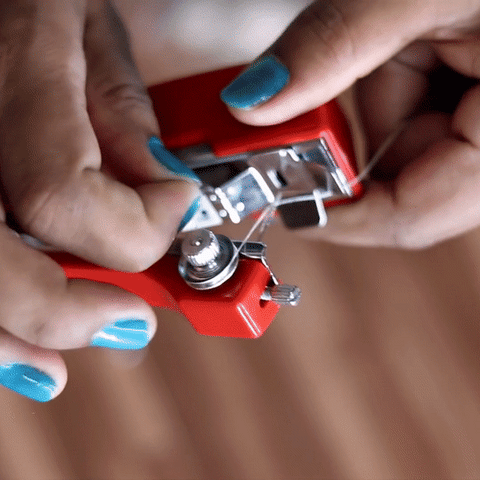 Quick Repair - Compared to using a traditional needle, this mini sewing is perfect for quick repairs when 

traditional desktops don't work or job that conventional desktop machines cannot handle.

Application - 

The machine is easy to operate and suitable for any materials such as silks , denim , wool and leathers.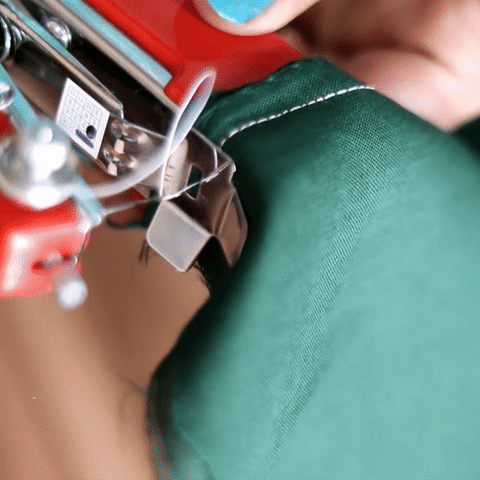 Size And Dimensions
How To Use