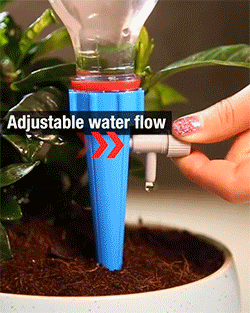 Want to go on a vacation but too worried your plants might die from dehydration?
Or are you the type that you unintentionally over water your plants because you're too afraid they'd dried up when you leave the house?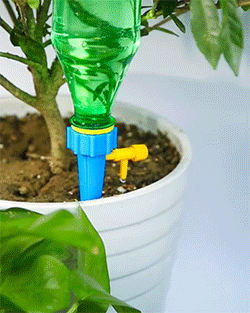 Take all those worries away as this Plant Water Funnel will take care of your plant babies.
Plant Water Funnel is a device specially made for plant watering that has a control valve that can control the dripping speed of water from 0-60s/drip. The sustained release drip could last for one to fifteen days. 
Specification:

Color random

Size: 13x3 cm / 5.1*1.1 inch

550ml water supply time: about 1~5 days;




2000ml water supply time: about 7~15 days