Are you annoyed by the toe overlapping or hallux valgus?
The good news is that there is a great way to fix it and ease your pain naturally, without the need for surgery.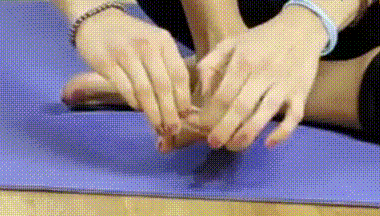 Fix your toe problems with the Orthopedic Bunion Corrector and alleviate the endless pain quickly and effectively! 
 This toe corrector makes your life so much easier and comfortable! - It easily slips in between your toes to help keep them straight without causing irritation and they can even be worn inside your favorite pair of shoes without the uncomfortable feel! 
 Just put them on to get the proper support you need to walk, run, or move with improved comfort while reducing pain caused by hammertoes, bunion, and more!
CORRECTS TOES: This is a non-surgical way to separate, straighten, and align your toes to its natural position and reduces rubbing between toes. 
BUNION CORRECTOR: Made with separators to increase spaces for proper toe alignment keeping them properly aligned while moving.
POSTURE CORRECTION: Helps in straightening hips and preventing muscle imbalance. Corrects knick-knee and bow leg as well. 
PAIN-RELIEF: With a superior ergonomic design to release the pain and pressure off your toes, allowing you to stand or walk for longer in comfort. 
THREE-ARCH SUPPORT DESIGN: Designed to evenly distribute pressure across your arch, heel, and ball. Properly supports the three points to keep the subtalar joint mobilization balance.
MULTIPLE USES: Increases blood circulation, decreases inflammation, corrects walking posture, strengthens feet and ankles and can potentially help you to improve balance and gait.
ALL-DAY RELIEF: Crafted with a silicone gel, these toe correctors are lightweight, stretchy and slips between toes with supportive comfort. It can be worn at night or during the day while wearing tennis shoes, heels, boots, and other footwear. One size fits all.
 With the Orthopedic Bunion Corrector, relieve your foot pain fast and easy without the need to put your toes under the knife! Now you can flaunt your straight, gorgeous-looking toes anytime!
 Package Included: 1pair x Toe Separators
 # We are Number One in Customer Support! 
 We are here at all times to answer your questions, solve issues, and assist you when you most need it. 
 Simply send us an email at [email protected] and we will get back to you within 24 hours. 
FREE Worldwide Shipping. 
100% Money-Back Guaranteed. 
 If you are not satisfied with the product simply email us at [email protected] and we will issue a full refund asap! 
 We guarantee 110% Satisfaction to all our customers. 
Note: Please allow 2-4 weeks for the product to arrive at your doorstep.