Wrist phone Pouch, Pouch for Running|Holder with zipping



Description :
ZIPPER WRIST WALLET Is Lightweight And Can Be Used In The Gym, Basketball, Soccer, Tennis, Workouts, Running, Walking, Yoga, Cycling, Badminton, Baseball, Table Tennis And Any Other Physical Exercise Activity.
DURABILITY- 2 Ply Thickness knitted Extra-Plush That Is Soft And Highly Absorbent For Maximum Comfort. Lightweight and Durable, Maintains Shape For Long Term Wearing.
COMFORTABLE BUT STRONG COTTON MATERIAL- Our Cotton Wrist Wallet Is Strong Enough To Hold Up To The Toughest Activities, But Comfortable Enough That You Will Forget You Even Have It On. Great For Wiping Sweat From Face And Eyes, And For Keeping Sweat Off Your Hands. Our Zipper Wristbands Makes For A Convenient Place To Stash Your Cash and Keys, Energy Gels, Etc. While You Are Out Participating In Your Various fitness Endeavors.
COMFY ALTERNATIVE BAND FOR YOUR ACTIVITY AND SLEEP TRACKERS: Swap Out Your Uncomfortable Activity And Sleep Tracker Bands (Fitbit Zip, Fitbit One, etc) That Keep Falling Off With This Cozy Upgrade.
SUPERIOR MOISTURE MANAGEMENT- Made From High-Level Sweat-Wicking Organic Cotton, Which Wicks Moisture Away From The Skin And Dries Quickly. It Can Keep You Cooler And Comfortable During Your Activities. This Wrist Wallet Breathes Well. Non-Slip, Odor-Resistant Organic Cotton Keeps You Looking Great Effortlessly.






Zipper Sweatband And Wristband
Do You Wish There Was a Comfortable Yet Convenient Way For You To Bring Your Keys, Cash With You While Running Errands Or Exercising?
Are You Tired Of Your Activity And Sleep Tracker Bands Falling Off Or Feeling Awkward And Uncomfortable While You Try To Sleep?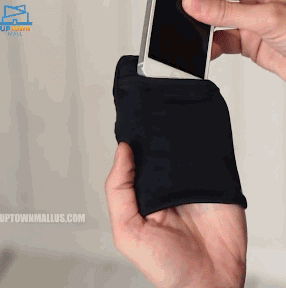 Thi
s zippered wrist wallet
 will hold any combination of your
 important gear or necessities
 on your next outing. Absolutely a 
great convenience
 for a 
multipurpose-wrist bag and sweatband.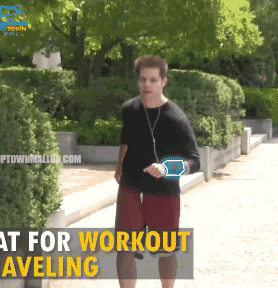 Whether you are running, hiking, taking the dog for a walk, traveling, just throw in your cash, credit card, ID, keys, or iPod, 
pull it on your arm, and go
!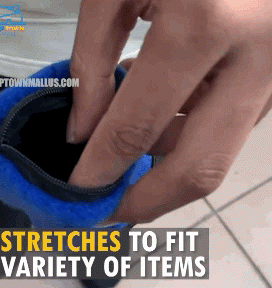 Zipper Sweatband And Wristband!
Our lightweight zipper wristband allows you to exercise in style, allowing you to keep your essentials safe and secure while giving you the freedom to focus completely on setting new personal fitness goals.
Patented CLIMA-PRO Wristband
Our 4-Way Stretch moisture wicking fabric allows for maximum breathability, reliable temperature control, and unmatched comfort.



The high-performance material of sport zipper wristband is super soft and elastic.

MATERIAL: 65% cotton and 35% Elastic

Comfortable texture and popular color. Show your style when out.






To avoid head injuries during exercise. To reduce damage caused by friction and collisions.

It fits most hands to improve circulation, avoid to bruise and protect you in training.






2 different sizes (Long & Short).

CARE: This wrist band should be washed with water under 30 Celsius degrees by machine or hand and hang dry in a shaded place in order to avoid it get wrinkled.