Magic Practice Copybook,Writing Practice Books
                        Magic Practice Copybook,Writing Practice Books



This is an English handwriting pen copybook. It emphasizes the skill training of writing, enabling readers to grasp English handwriting skills through training and to write beautiful English words.

Copybooks can help children or adults practice different font of handwriting and build their own style.
Handwriting automatically disappear after dry, great for repeatedly practice. If you want to learn calligraphy, a copybook is a must-have. Handwriting Copybook only, other accessories demo in the picture is not included.

Practiced these characters well, it could satisfy the requirements of daily life, work and study.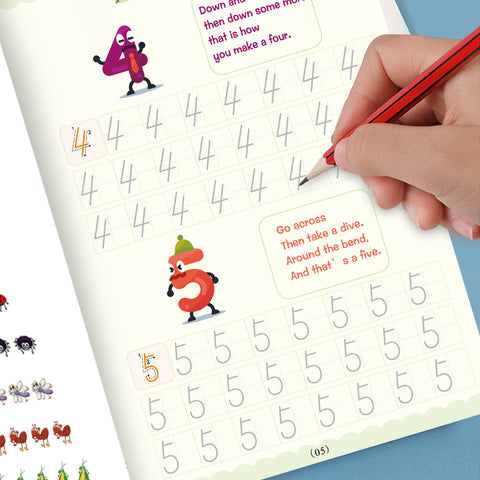 PRACTICE COPYBOOK
  Material: White cardboard
  Style: Alphabet; Numbers; Drawing;Addition & Subtraction
  Size: 19.5cm x 13.5cm
MAGIC PEN SET
 Auto Fade 

 Writing Width: 0.5mm
 Colour: Black





Note:




1. As we all know, different computers display colors in different ways, and the actual project colors may be slightly different from the picture below.




2. Please ignore the size. 



PACKAGE INCLUDE
1*MAGIC PEN SET or 4* BOOKS+1*MAGIC PEN SET or 1*BOOK+1*MAGIC PEN SET