Camping Emergency Fire Starter Keychain Multi-Tool
Looking for a great EDC fire starter? Look no further! Our Camping Emergency Fire Starter Multi-Tool Keychain fits that need perfectly and will provide a great fire starter in a compact and convenient way!
Note: Due to Air Mail regulations, the lighter comes with no fuel.
Features:
Convenient EDC multi-tool and simple to operate.
Durable and fuel refillable can be used thousands of times.
Applicable anywhere, anytime and any condition.
Compact and lightweight design, very handy and easy to carry.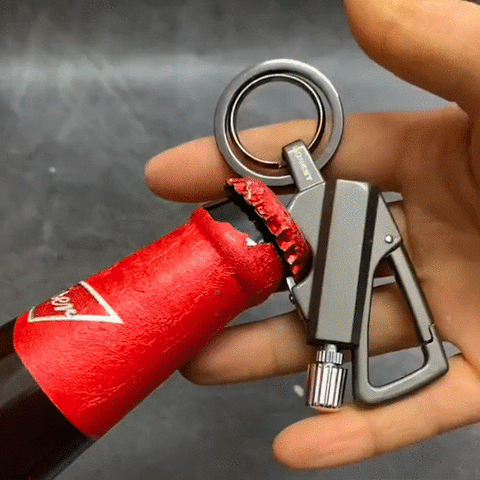 Package Includes:
How to Use:
Make sure that a small amount of fuel (gasoline or kerosene) should be added before igniting a fire.
Unscrew magnesium rod striker.
Quickly strike against flint strip on side of the lighter to ignite a fire.
Caution:
Keep away from children, unless there are adults along with them.
When the flame becomes weaker or you can see the cotton is on fire, you need to dip the metal match again before another ignition. The lighter fluid can be gasoline or kerosene.