Take a break and Challenge your family with SlingPuck!
Hockey Sling Puck Game Toy is the brand New game featured all over social media you will love! All sports are canceled... So it's time to bring back the HEAT to YOUR living room, show them who is the King of Quarantine!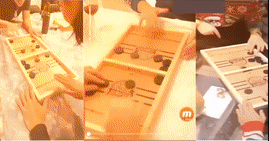 Hockey Sling Puck Game Toy is the perfect game for saving Your Family from days in isolation of boredom. Switch to a game that takes REAL SKILL! But don't take it too far! Things might get really heated!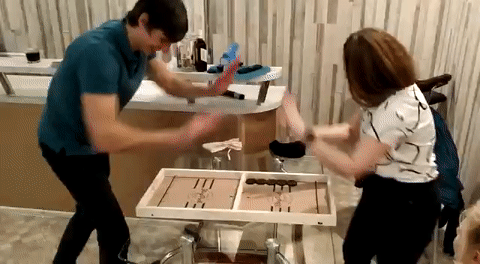 Features:
Hand-Eye Coordination Training - Learn how to control the pucks and aim with them.
Exciting Puck Table Battle - Have thrilling fun at home with your family or your friends
Stimulate Reacting Time - Excitement encourages you to react faster and trains your reaction time
How to Play:
Pass all the pucks through the center gate to the opposite side! The rapid-shot gameplay makes pass the puck a hit at birthday parties, game night, camping trips and more so the whole family can unplug and enjoy hours of fun.
1. Choose your opponent and face each other. 
2. Place 5 pucks on each side of the board and You are ready to go! Start slinging the pucks with the elastic band as fast as possible to your opponent's side.
Package Includes:

100% Handmade Wood Board

10 

Sling Pucks