A Dual Trigger Point Massage Roller that's great for getting out muscle knots and relieving tension and stress! Furthermore, it's lightweight and size allows you to use it on-the-go or in the comforts in your house with ease. It's the easiest way to treat neck pain and stiffness, and even shoulder tension and back pain IN JUST 60 SECONDS!!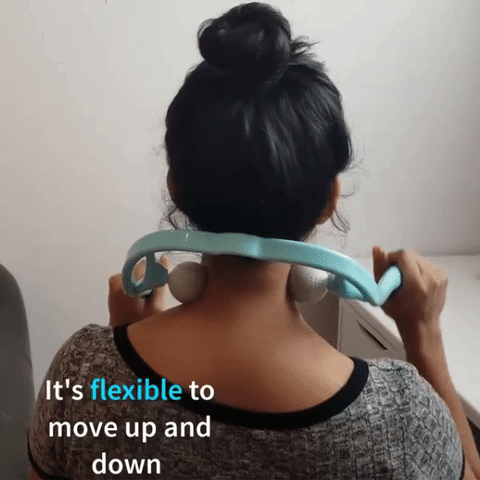 Features:
Relieves Chronic Pain

 

– The two silicone balls help loosen up tense muscles by focusing on the main pressure trigger points in your body. You control how much pressure you apply, and adjust based on your tension levels. 
Targeted Deep Tissue Massage

 

- Improve your blood circulation and relieve chronic pain in the neck, shoulders, back, and legs, by targeted your bodies trigger points where stress builds up. 
Lightweight & Portable

 

– Lightweight enough to take with you while you travel & work - get relief anywhere and everywhere you go. 
Ergonomic Design

 

– The unique design and trigger point activators are easily controlled and allow you to adjust your massage intensity without causing additional strain on your body. 
Save money on professional massages - Designed to mirror the benefits of a deep tissue shiatsu massage, only one daily 5-minute session can be more effective than routine masseuse visits.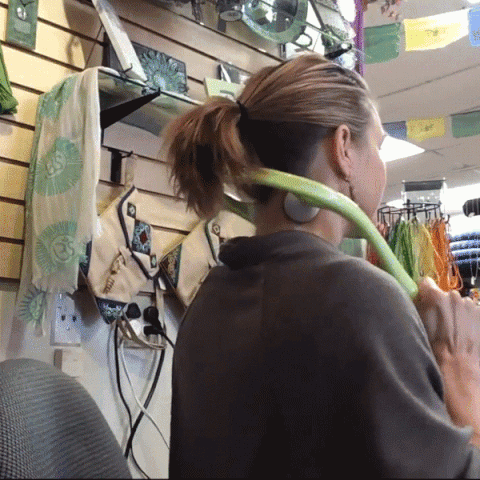 Treat yourself to a deep trigger point therapy massage with the perfect intensity and get complete customized results. Feel refreshed and relaxed after just five minutes of treatment!