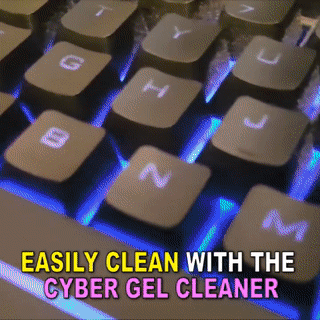 This cleaning gel is way much better than a brush, you can remove those annoying little crumbs that hinder your keyboard performances. It picks up dust and dirt from computer keyboards, mobile phones, and printers.
This Gel Cleaner can be used for many times until the cleaning compound turns into dark color. The biodegradable keyboard cleaner gel is non-toxic, with a proven disinfecting action and no harm to human body.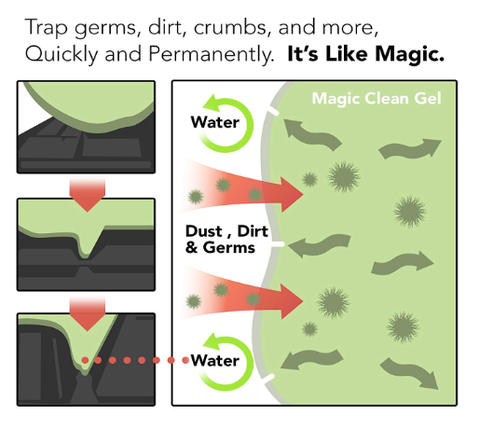 You can use this computer cleaner for cleaning toolsaswell.Clean the tight space and make it like new again. Does not leave residues, keeps your hands clean, and has a proven disinfecting action.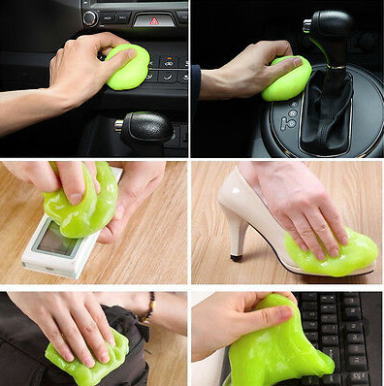 Features:
Environmental friendly, 95% biodegradable

HOME USE:

drawers, door knobs, air vents, window sills, kitchen appliances, remote controls, telephones, DVD players, cd players, games consoles, entertainment speakers, fans, etc.


OFFICE USE:drawers, keyboard, mouse, speakers, USB ports, camera, cell phone, calculators, iPod, printers, back of computer CPU, etc.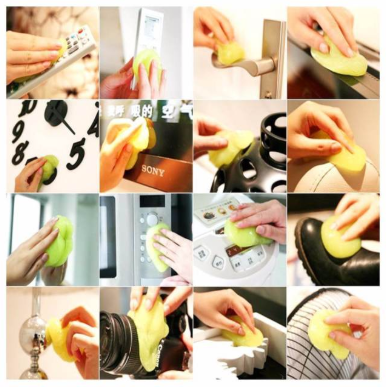 Specifications:
Material: Disinfectants, Preservatives, Boric acid
Color: Pink, Yellow, Green, Blue
Size of the pack: 22cm x 21cm x 11cm (8.66in x 8.27in x 4.33in)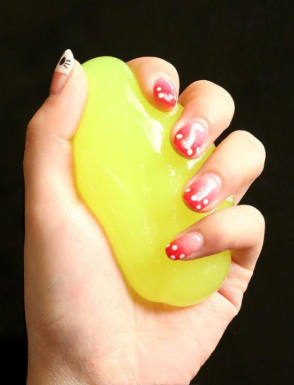 Package Include: