Wearing masks for an extended period, especially outside in the heat, are causing people to have difficulty breathing. Masks fog up glasses and ruin makeup. We developed our design patented 3D Printed Mask Frame to be an All in One Solution.
Our 3D Printed Mask Frame has accompanied our customers in the service industry, nurses, teachers, construction workers and everyday Americans to make their daily lives much more comfortable. 

Our 3D Printed Mask Frame creates more breathing room between your mouth and the mask. You will feel much cooler and breathe much easier with a face-mask on.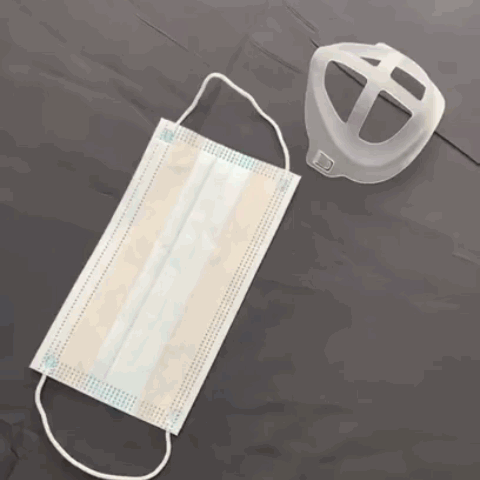 Features:
More Space for Breathing - holds up the mask fabric around the mouth to create more breathing space when wearing a mask
Ideal Saver for Makeup - creates space between your mouth and your lips protecting your lipstick from being ruined. 
Safe & Reusable - Food grade silicone material is safe, washable and reusable.