Is your wood furniture lacking luster?
Bring dull furniture back to life effortlessly with Wood Seasoning Beewax
✅It is suitable for all wooden furniture! Cabinets, floors, tables, chairs, windows, etc., it can be used in any color wooden furniture, such as white cabinets, etc. It will restore the original luster of the furniture, it is recommended to use it once a year!!
The Mintiml™ Beeswax Polish is a great natural helper to polish, repair and restore the natural beauty of wood. This beeswax can penetrate into the wood and provide a protective coating to the wood. It can bring a silky-smooth and shiny looking.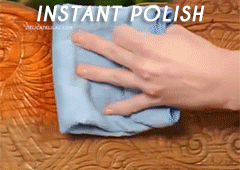 Having the wooden furniture waxed, the rich ingredient can cover the cracks and reduce scratches on surfaces. With the water-resistant coating, no more liquids go into the woods causing damages. The beeswax is pure and non-toxic, which is 100% safe for children. To keep your home nice & safe, let's order now!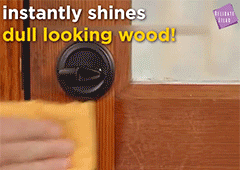 FEATURES:
Polish Wooden Surfaces: The beeswax can nourish wooden surfaces and give the wood a silky-smooth feeling.
Reduce Scratches & Cracks: The beeswax can form a rich and glossy layer to cover all the scratches and dry cracks restoring the natural beauty of wood.
Water-Resistant: The wax acts as a water-proof coating to prevent any moisture substance from going into the wood.
Natural Ingredient: The beeswax is a natural gift that is non-toxic. It is 100% safe for children.
Wide Application: The beers can be applied to a wide variety of wooden furniture like table, chairs, cabinets or door, etc.
Specifications:
Weight:85g.
Size:10cm*10cm*10cm
Ingredients: Natural beeswax.
Beeswax has long-term storage properties. When left for a period of time, it will solidify to ensure long-term storage. When you use it next time, please soak it in warm water.