GiniGood start to produce closely with factories around the world high level quality 
360-degree rotation auto face tracking.
Face Tracking and Intelligent Shooting
Introduce the AI technology of human image composition and scale estimation into intelligent shooting, it automatically recognizes the person/pet. When you go, it will turn to where you want to go, set the pose, and take pictures automatically at a fixed
time of 3 seconds.


Intelligent Object Tracking
Cell phone selfie stick can track and shoot real-time objects, follow the displacement of objects, for example, when the dog is moving, it follows the dog, and then automatically shoot. What a great surprise, everyone can use it and will love it.
Tracking range: Horizontal rotation 360, Visual lenght 0.5 - 8 meters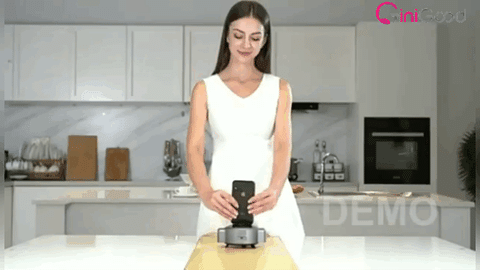 Used during multiple events
Great for Lectures, Sporting Events, Presentations, Group Photos, Adventure Shots, Instagram, Facebook Live, Vlogging.

High definition 1080P USB webCam
At the same time, it can be used as general high definition 1080P USB live camera compatible with USB standard UVC and UAC protocols
Power bank to charge the devices
Support charging mobile phones and tablets, extending the duration of live broadcast or video calls on mobile phones and other devices
- Work contineously for more than 8 hours
- Contain battery indicator : 4 power indicator lights, 25%, 50%, 75%, 100%
- Battery : Rechargeable, Removable battery
Fill light feature
Include three modes of fill light: 
- Monochrome white light
- Monochrome warm light
- Two color white light + warm light simultaneously


Package include