Say Goodbye to Neck and Back Pain!
Acupressure mat effectively induces a state of complete relaxation while reducing aches, pain, stress and tension. It relieves not only back, neck, shoulder and sciatic pain whether mild or chronic but also relieves headaches. Believed to have been around for thousands of years, today it is "re-invented" in a modern form which is inspired by ancient Indian healing tradition.
What is acupressure?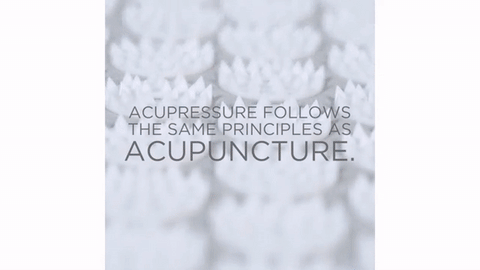 This special mat has nearly 8000 acupressure points to sleep comfortably on while the acupressure mat has 6210 acupressure points; neck pillow has 1782 acupressure points. It is harmless to the skin but with all the healing benefits of its legendary ancestor.
Features:

Eases tension — While triggering the body's innate way of healing itself, the thousands of acupressure points make the Mat and Pillow a very effective tool for easing tension and inducing a state of deep relaxation, while revitalizing and rejuvenating

Pain reduction – Acupressure mat releases endorphins that block pain, naturally reduce muscle tension, back pain, and headaches by simply laying on the mat daily for 10-30 minutes. 

Full support of neck pillow – This set includes a pillow covered in acupressure points for neck support and more holistic pain relief. Designed to fit perfectly under your head, neck, lumbar, or feet.

Relaxation and stress relief –

Thousands of non-toxic plastic spikes are harmless to the skin and work similar to acupuncture. 

Lay back and relax onto this "bed of needles" to massage pressure points that help release tight muscles and relieve stress. Use prior to bedtime to improve your rest and reduce insomnia.

Increased energy and circulation – Stimulate nerves and improve blood circulation for increased energy and faster muscle recovery, making it great for users who sit at a desk daily, as well as active individuals and athletes.
Specification:
Color: Purple, Grey, Blue, Green
Mat size: 66 cm X 42cm 
Pillow Size: 37cm X 5.9 15cm
Mattress cover: 100% cotton
Comes with 1 x Mat, 1 x Pillow and 1 x Handy Carry Bag